Why You Should Choose Dry Cleaning Services
Why You Should Choose Dry Cleaning Services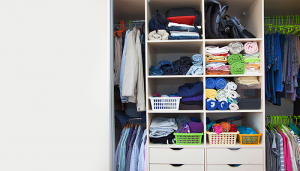 In IT-centric cities like Bangalore, people hardly have time to spend with their family leave alone doing their laundry. This is the sole reason why Dry Cleaning and laundry services have gained such popularity. Dry Cleaning is basically used for clothes which are very expensive or are soiled to the limit that they cannot be cleaned with regular cleaning methods. This is when Dry Cleaning comes to your rescue. To treat such garments, we need to use specialized liquid agents or methods. This is where laundry services like the laundry basket online come in.
They not only provide Dry Cleaning Services, but also provide laundry services for your daily wear. These laundry services are very comfortable and convenient for people with tight schedules. Laundry services pick up your dirty clothes from your doorstep, cleans, dries, folds and then delivers them back to your doorstep after processing. Evidently, this would help you to save a good amount of your time. If you are not yet convinced that such laundry services are right for you, then here are a few reasons which would prove why such Laundry and Dry Cleaning services are the best for you.
No Laundry Chores:
It is a known fact that doing laundry is one of the most boring chores. Spending your precious time handling the dirty clothes instead of spending it with your family would be certainly the last thing you would want to do. Handing over your laundry to a laundry service would be the best investment you could do. It would not only help you save time but would also keep your clothes lasting longer, thus saving you from buying those expensive garments again and again. You can spend your free time on other important matters rather than laundry.
No Buying the Washing Machine:
If you are a person, who is living in a 1bhk apartment or as a paying guest then it is just not possible to buy a washing machine. With rising housing costs, there's just no space.Washing with hands is tedious and getting house maids are not only expensive but are extremely difficult to find.Thus, hiring a Laundry and Dry Cleaning service to wash your clothes would be an excellent idea. You can seek for their help whenever you want and you can also set a deadline on when you would require your clothes back. The experts at the laundry service would offer you a reliable and consistent service as well as they would deliver your clothes within 24 hours of the pickup.
No Hurdle with Difficult Items:
There are some large clothing items such asquilts and blanketswhich are very difficult to launder, even when you have a washing machine at home. You must have had a hard time washing duvets, large curtainsas well as drapes. You can solve these issues by handing over these heavy items to a Laundry or Dry Cleaning service, as they are efficient in cleaning such items without damaging it.