TAKE CARE OF YOUR SHOES: BE IT LEATHER, SUEDE OR CANVAS
TAKE CARE OF YOUR SHOES: BE IT LEATHER, SUEDE OR CANVAS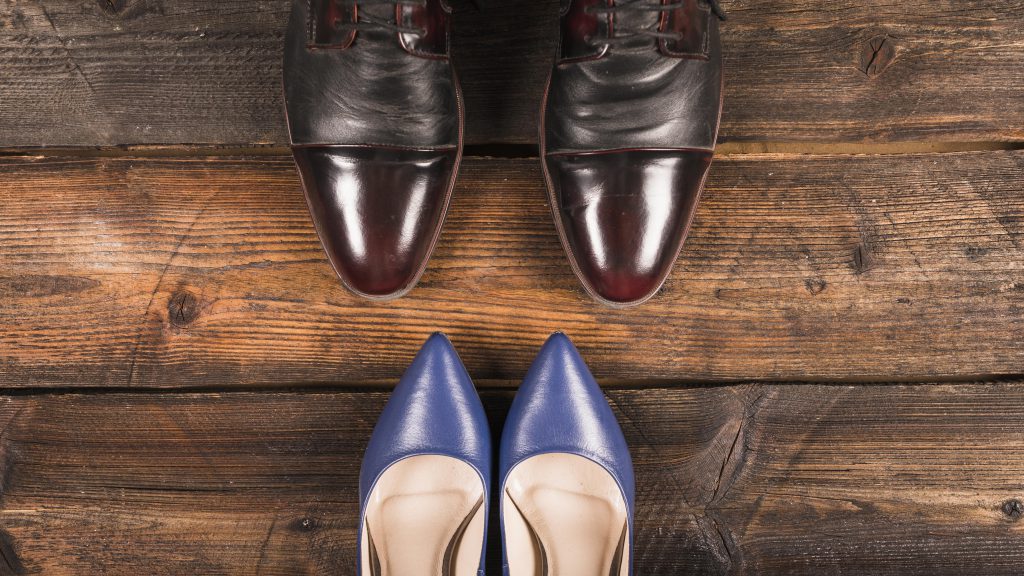 First things first — storage! If space permits, put your shoes on shelves or in custom-built cubbies. Otherwise, hang a shoe bag with many pockets on the back of a door or put shoe racks or shelves on the floor of the closet. If you keep shoes in their original boxes, label them, or better yet, affix a photo to the box for easy identification.
Preventative Care
Wipe shoes clean of dirt or salt, and stuff with tissue paper before putting them away for storage. Well-made shoes with stitched soles and uppers can be repaired over and over, although complicated cobbling on delicate shoes will be apparent. Protective rubber taps do a good job of protecting pointed toes and should be installed, if possible, before new shoes are worn. Apply silicone protector to every pair of new shoes, following manufacturer's instructions; test in an inconspicuous spot first. Leather soles wear out faster than rubber ones. If rubber soles do not detract from the look of the shoe, it is worth lining the leather with rubber. Finally, wooden shoe stretchers help supple leather shoes keep their shape.
Shoe-Care Kit
Before you place shoes into their proper storage containers, make sure they are clean. Stock a shoe kit with everything you'll need for regular maintenance. All of the supplies noted below are available at shoe repair shops or variety stores
– Suede soap or leather cleaner for cleaning shoes
– Shoe cream and polish in the most common colors of your leather shoes, plus a neutral for hard-to-match colors
– A suede brush and suede shampoo or cleaning liquid
– A small application brush for every different color of polish or cream
– Two horsehair buffing brushes (one for dark colors, one for light
Rejuvenate Leather Shoes
The first step is to work shoe cream into the surface. Make sure the shoes are completely clean and dry before applying cream. Use cream the colour of the shoe, and apply it with a soft cloth or an applicator brush.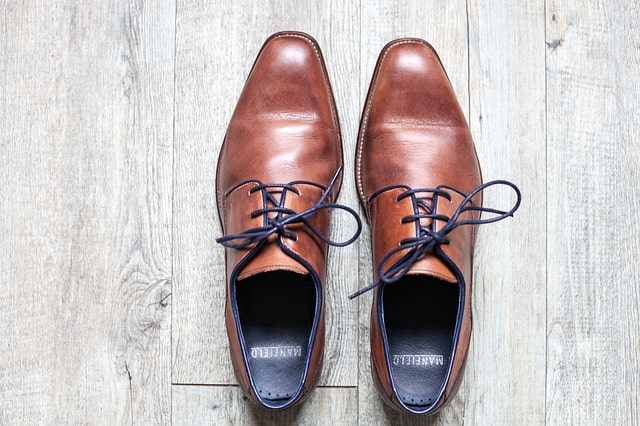 After applying the cream with a brush, allow it to soak into the surface overnight. This will condition the leather.
Next, lightly apply a wax polish with a cotton cloth or an application brush, using a circular motion. Allow the wax to air-dry (never place leather shoes in front of a radiator or other heat source to dry). The wax will protect the shoes.
Use a horsehair brush to buff shoes to a shine. For a high shine, or "spit shine," mist a clean cloth lightly with water and buff the shoe: Hold the cloth from both ends and pull it rapidly back and forth over the shoe.
Care for Patent Leather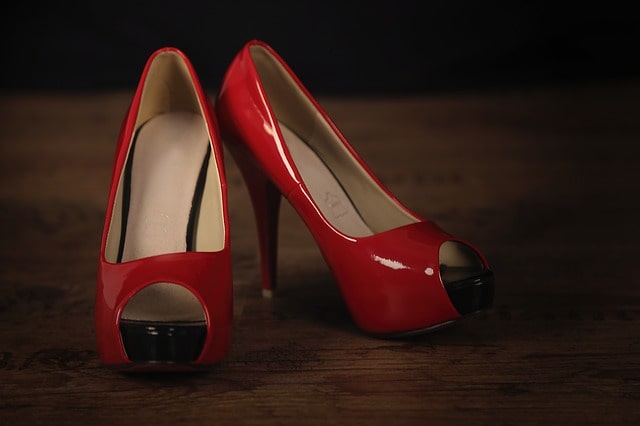 Patent leather's high-gloss finish — the result of several coats of polyurethane — is particularly susceptible to cracking, so take special care not to allow it to get wet. Clean with a soft cloth and a solution of vinegar and water; this also prevents cracking.
If cracks appear, stretch the shoe on a wooden shoe tree or cushion-type shoe shaper, and treat the cracks with leather conditioner. If the cracks are still very noticeable, the shoes may not be worth salvaging, and you might consider throwing them away.
Always dry patent leather away from heat sources, and take care not to scratch it.
Suede Care
Suede cannot be polished, of course, but the colour can fade and become dusty-looking in spots, and the nap can become shiny from wear. Because suede is a porous material, suede shoes are best worn on dry days.
Sponge very lightly and gently with a shampoo formulated especially for suede.
To raise the nap of the shoe, brush gently with a rubber, nylon, or brass-wire brush made for this purpose. This will also remove dirt and mud.
Suede conditioner, available at shoe-repair shops, will bring the colour back.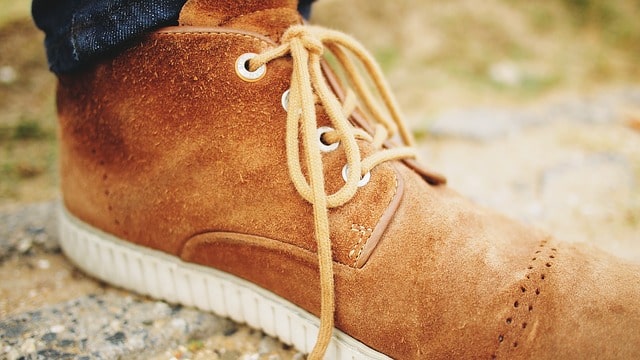 Canvas Care
Wash canvas sneakers and sport shoes by hand; machine-washing is inadvisable because it can weaken the support structures in the sole.
Wash canvas shoes with a specialty cleanser.
Use a nail brush to gently remove stubborn spots, and use a whitener, if appropriate.
Wash rubber-soled shoes only on the outside; don't soak them in water.
Sneakers should air dry naturally, but out of harsh, direct sunlight.
If this is too much of a hassle, you can always opt for professional online shoe cleaning services such as The Laundry Basket who – at the tap of a button – will pick-up your shoes from your door-step and deliver them back to you neat and fresh.
Schedule your pick-up now and save your time and shoes.
Schedule Your Pick-Up Now!
Or